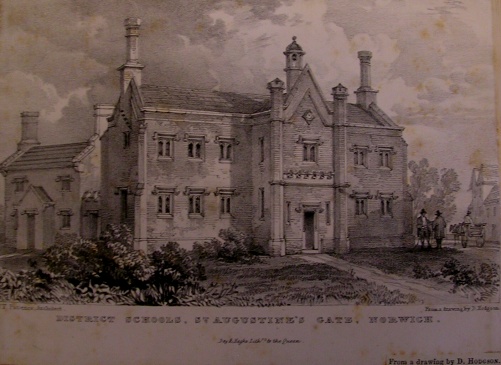 William Geary's District School, St Augustine's Gate, Norwich
St Augustine's District School was built under the direction of local Christian philanthropist William Geary. It opened in 1838. It was designed by Norwich architect, J. T. Patience, who also designed the Roman Catholic Chapel in Willow Lane and the Friends' Meeting House in Goat Lane. However, while those two buildings can still be seen today not a stone of Geary's School survives. It originally comprised just three classrooms: one each for boys, girls and infants plus an attached building for use by an industrial school (vocational training, almost certainly in the textile trades) for both sexes.

For more information on St Augustine's School click here.
Image courtesy Norfolk & Norwich Millennium Library