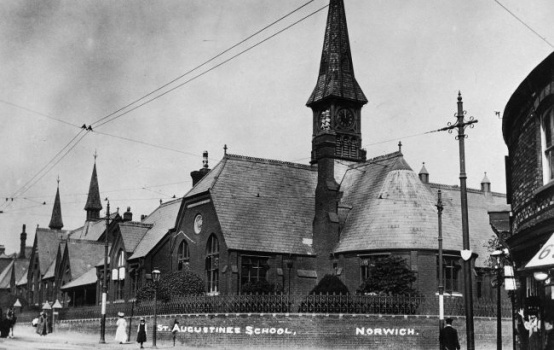 St Augustine's School in the early 1900s
Note the overhead power lines for the electric trams. The Norwich Electric Tram Company ran from Aylsham Road to the City Station from 1900 to 1925. Bishop's shoe shop can just be glimpsed on the right. The school was destroyed by a German bomb in 1942.
For more information on the history of St Augustine's School click here.