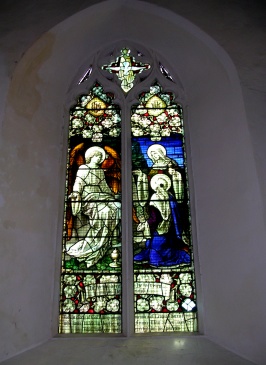 War Memorial Window, St Augustine's Church, Norwich
This lovely stained glass window, located in the south aisle of the nave, depicts the moment when two of the Marys visit the tomb of Jesus with jars of myrrh only to find it empty and are told by an angel 'He is not here, He is Risen as He said'.

This glass was designed by William Morris & Co. for Harry and Alice Pert as a memorial to their son, Leonard Henry Pert, a rifleman in the 8th Battalion Rifle Brigade, who was killed in France during the Battle of Arras, 3 May 1917, aged 23. In civilian life Leonard Pert was a school teacher. Remarkably, there are two more memorials in the church to teachers who died in the Great War . See if you can find them.


Photo © S. J. McLaren