Local residents at the unveiling ceremony of the Gildencroft Pillar,
Pitt Street, St Augustine's, Norwich, 13 November 2006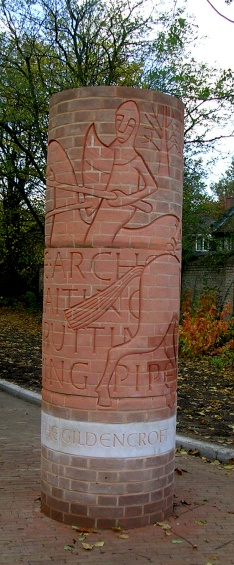 Sculpted brick and stone pillar at the new Pitt Street entrance
to the Gildencroft
This sculpture was created by the artist Gary Breeze, based on drawings by local school children. It commemorates the history of the Gildencroft, once the site of Norwich's 'Jousting Acre'. For more information on the history of the Gildencroft click here.
Photos © S. J. McLaren, 2006